---
What Makes a successful Sports Team?
Although every sport is different, the factors that make a great team are the same. Any great sports team, be it Real Madrid or an under 10's Sunday league will have certain characteristics that keep them on the ball (no pun intended). Here's a roundup of what we believe makes a successful sports team.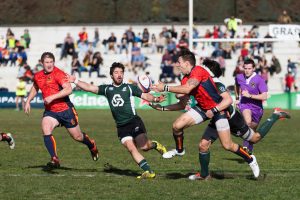 1. A strong leader
First and foremost, behind every successful team is a strong leader. This is the person responsible for providing direction and boosting morale when it's low. The coach sets the overall pace of all games and provides the crucial pre match talk. This is key for providing players with important tactics and any things to look out for with the opponent. The leader should always be clear on the team vision and provide positive goals that are realistic.
Coaches should also be able to take control in sticky situations. Sport is never going to be an easy ride and there will be tough times along the way but a strong leader will show persistence and keep the team driven. Think Brian Clough and Nottingham Forest…
2. Communication
A successful team has to communicate. It's no good just listening to the leader and never sharing any concerns or asking questions. Team members must feel that they are comfortable and able to communicate with everyone. It's the responsibility of the team member to give any updates, key points of concern or new ideas – this shouldn't just fall with the leader.
This should also continue outside of the dressing room. If you watch a professional sports team, they communicate through the whole game whether that's through hand signals or speech – make sure your team does this proactively when playing.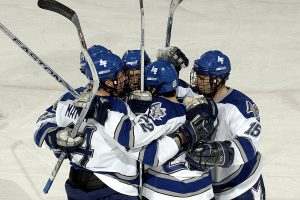 3. Trust
To be successful, there has to be a strong sense of trust across the whole team. Players should be able to rest assured that everyone is pulling their weight for the good of the team. There can't be any weak links or signs of mistrust as this will impact camaraderie and overall effectiveness. When there's trust, teams are cohesive and more wins will be sure to follow.
4. Have well defined roles
Everyone has strengths and weaknesses and it's important that teams understand where they lie and define roles accordingly. For example, you'd never see Lionel Messi in goal just like you'd be shocked to find David De Gea playing up front. Know your team and understand where each member thrives. These roles must then be communicated so all players are crystal clear on their position and how that works with the wider team.
5. Having a kit
A 'proper kit' can make all the difference when it comes to team success. Wearing team colours can really change a team's psyche adding confidence and a real sense of solidarity. There's plenty of research showing how kits can also impact the opposition with red perceived as showing dominance and overall control. Here's a nifty little article to help you choose the right kit for your team.
We're proud to supply sports kit for a number of teams across the UK, including various University Sports Teams. As well as providing the kit, we offer bespoke sports embroidery, to really give you the professional edge.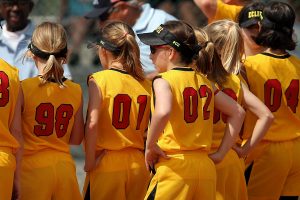 5. Make it Fun!
Last but definitely not least – a successful team should have fun. People don't respond well to things they find mundane so there must be a definite sense of enjoyment involved. Yes sport can be gruelling and at times physically draining so there has to be balance. Holding regular socials will provide some key bonding time and bolster overall morale. Afterall, teams who play together, stay together!